Overview
Our seasonal trail rides between the Spring and Fall Seasons offer a relaxing and rewarding experience for all who are interested in sharing some time with horses. The horses we provide are gentle, well-seasoned trail horses that enjoy the outdoors as much as you do!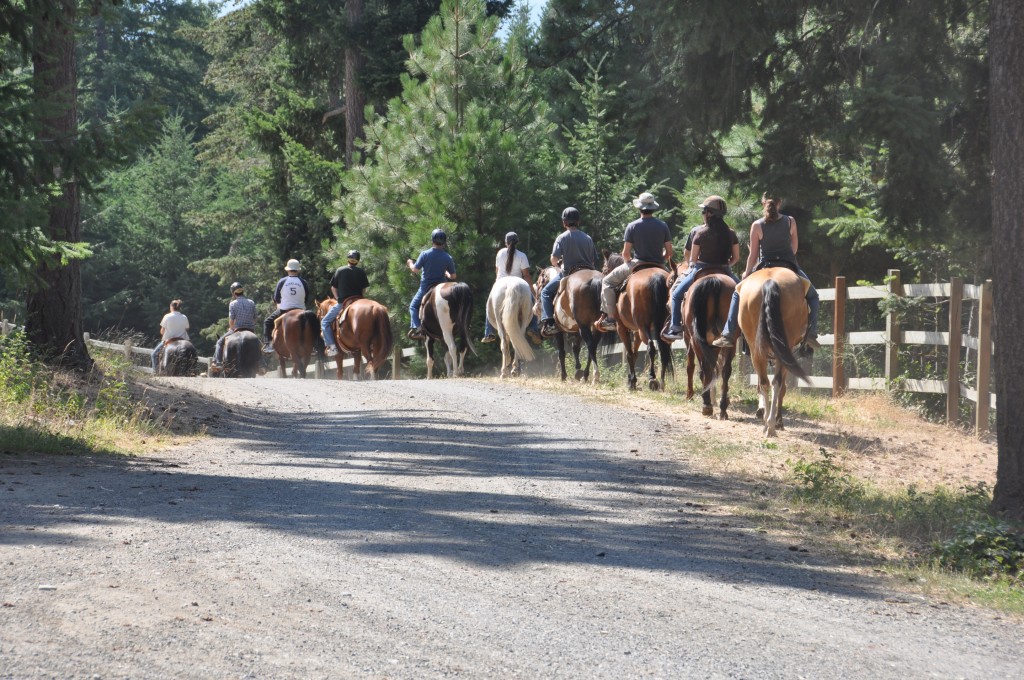 What You Get
Exclusive PRIVATE group rides. Each individual party can arrange their own private horseback excursion…
Our trail rides and instruction offer a relaxing and rewarding experience for all who are interested in sharing some time with horses.
The horses we provide are gentle, well-seasoned trail horses that enjoy the outdoors as much as you do!
A brief riding introduction is included prior to the ride so that you can gain a sense of control and trust with the horse that you have been matched with. Your trail guide(s) will give you several safety tips before departing to be sure you are comfortable. Then it's off to hit the trails!
The trails on this private property are heavily wooded and provide various changes in color, terrain and beauty along the way, including the Teanaway river, and breathtaking views of the Mount Stuart range.
COMPLIMENTARY PHOTOS
Be sure to sign up on our email list upon arrival to receive your complimentary photos!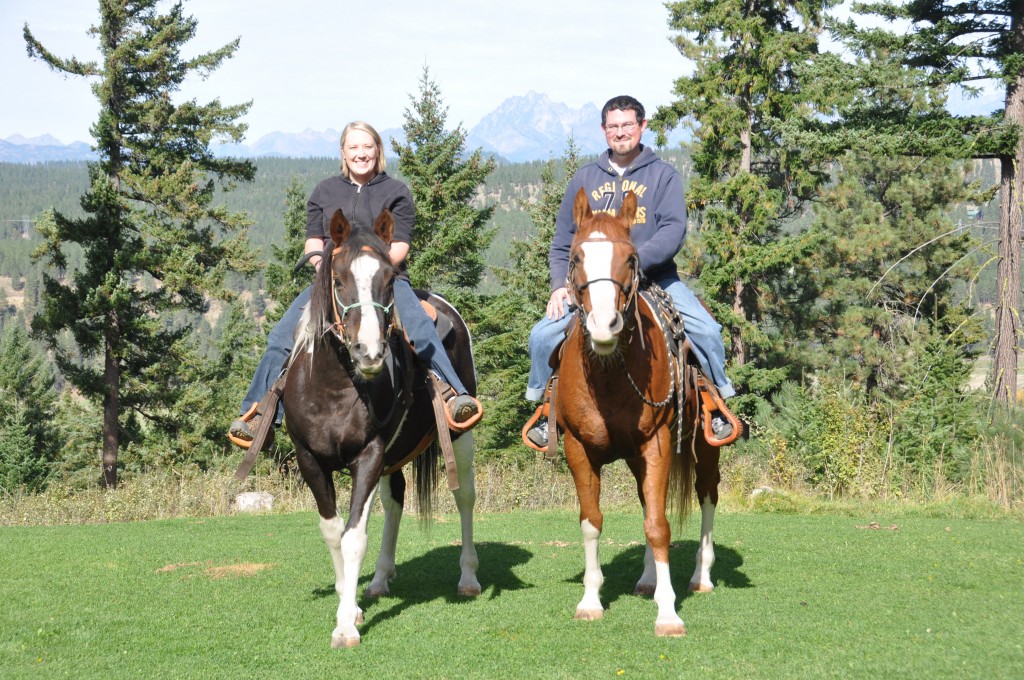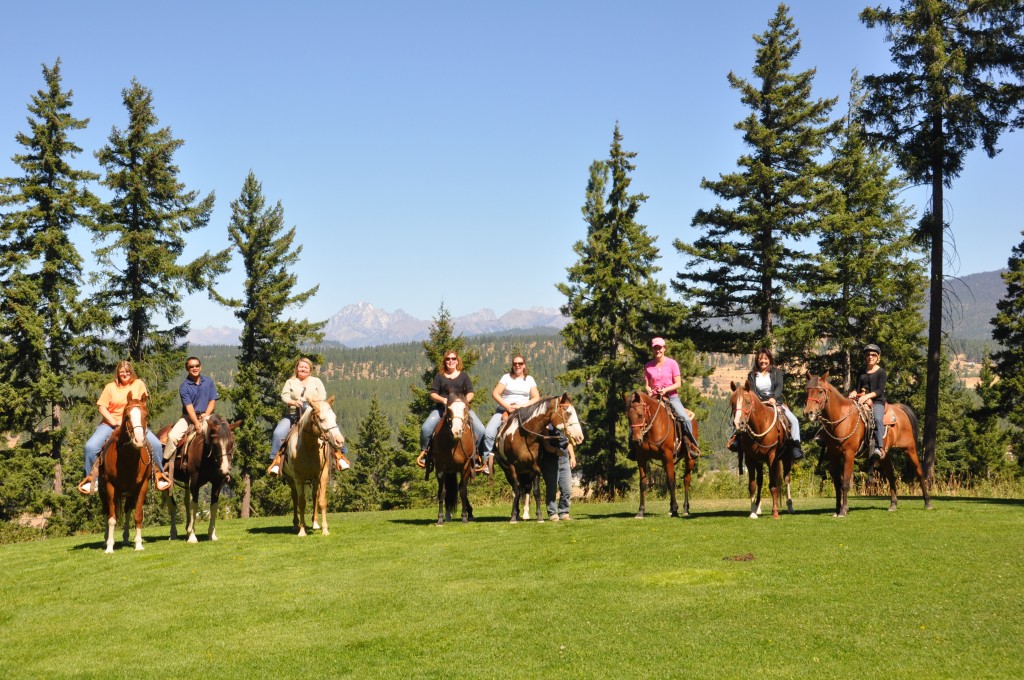 EQUINE EXCURSION $60/person
This ride is approximately 1 hour and is ideal for those of you who have been out of the saddle for a while, and especially if you have never experienced horses before.  We offer a brief introductory lesson to help you get to know the horse you are working with.  It is a great way to experience the outdoors without a whole lot of effort. You just steer the way and let the horse do the leg work for you!
ENTHUSIAST starts @ $75/person
Experienced Riders Only.
This ride can be tailored to meet your requests for those of you who have more advanced riding skills. If you are away from home, and miss your regular riding opportunities…we can fix that! This includes a bit more trekking, as well as the possibility of a bit more speed. As approved by your guide, trotting and cantering may be allowed. Please inquire to find out more details about this opportunity. Custom options for this ride are based on individual evaluations of your riding skills upon arrival.
PRIVATE INSTRUCTION $35/ 12yrs & under – $50/13yrs & up
Our 100' x 170' indoor insulated arena provides year round educational experience. Children must be at least 8 yrs old to participate in the Trail Rides, and these lessons can still offer a rewarding experience for the younger horse enthusiast in your group. Children under 18 yrs of age must be accompanied by an adult and a RELEASE FORM must be signed. Please visit our web site to learn more about the lessons and what they can offer.
Learn & Burn Package $90/person
A combination package of our one on one lesson customized to your goals and experience level.  Then we head out for a relaxing stroll through the woods!  Lesson is approximately 45minutes – 1 hour, the trail ride is anywhere from 30minutes – 1 hour dependent upon your request.
Please contact us today to schedule your horse experience with us!
Call us at  (509) 260-0385 OR (509) 674-5961.
Or email directly at shannon@horse2human.com
In order to maximize your Safety and Comfort,  please study the following rules and guidelines carefully and let us know if you have any questions when you book your reservation.
RULES and GUIDELINES
•  No children under the age of 8yrs old. We do offer lessons for kids in the arena, please inquire as needed.
•  NO CELL PHONES, BACKPACKS, CAMERAS!
•  For your safety, and those around you, your HANDS must be FREE to guide the horse: just like driving a car.
•  No person over 240lbs. It is important that each horse is matched with a proportionate rider for safety.
•  All participants are required to fill out and sign a RELEASE FORM prior to interacting with the horses.
•  Be sure to wear appropriate attire, such as:
LONG PANTS.
PROTECTIVE SHOES  (Boots preferred).
Gloves and weather appropriate (rain?) gear.
CANCELLATION POLICY
24-Hour advance notice is required. Cancellations after that time will be charged full rate.
Groups of 5 or more are required to make a 50% non-refundable deposit at the time of booking the reservation. A 14-day advance notice is required for parties of 5 or more. Cancellations after that time will forfeit the deposit.
***A 15% gratuity is automatically added for groups of 5 or more.