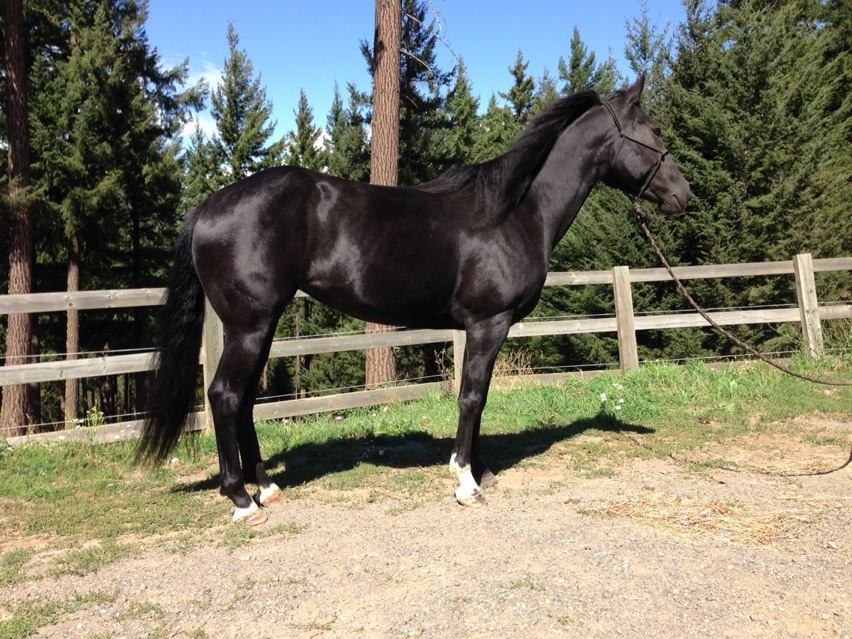 $4500
"Diva"s Dam is 88% Foundation QH.  The dam, "Shady Lena Badger" is daughter of Peppy Badger Chex, Peppy San Badger.  Diva's bloodlines also include the Leo Lena line, also a World Champion producer.
Diva has been well started under saddle, but needs someone to continue her training and point her into a direction. She is very friendly, and loves people.    She would be an incredible candidate for barrel racing or any type of speed event, as she has some get up and go.  She is agile and has natural athletic ability.  She has also been exposed to gun shots and a bullwhip so could easily be directed into mounted shooting.
Diva has extensive groundwork experience.  From Round Penning, Work in Hand, Driving, Obstacles, and various other sacking out and desensitization.  She was out to pasture this last year and very recently been put back to work in the arena. She will continue her training until sold.  Price will reflect training accomplishments.  We are working to post an up to date video of her very soon!
She is great for the farrier.  She is barefoot and has never been shod.
Clips, bathes, blankets, trailers, ties, used to dogs and does well with other horses.  She has been lead behind 4wheelers, used to a stall, paddock or pasture.  She is an easy keeper, fed grass hay, okay with alfalfa, and supplemented with Dynamite feeds occasionally.